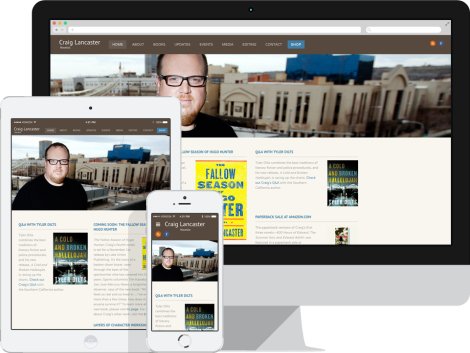 Visit craig-lancaster.com
Craig Lancaster is the author of the novels 600 Hours of Edward, Edward Adrift, The Summer Son, and The Fallow Season of Hugo Hunter.
Craig needed a modern site with a simple design where he could announce events, provide updates, and offer his work directly to fans through his own web shop.
The site was built on a minimal WordPress theme for rapid development, and re-themed to give it a look all it's own. The result is a simple responsive site that gives Craig a sharp, professional space to make announcements, connect with his audience, and share his work with the world.
"When I was at last ready to make the leap, I knew who to talk to: Preston Stahley at Uncommon Design. Seriously. He rocks."

Craig Lancaster