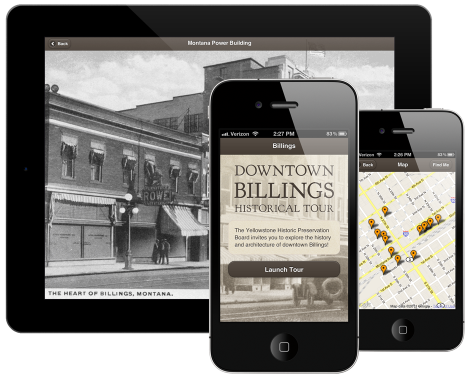 Visit walkhistoricbillings.com
The Yellowstone Historic Preservation Board and the Western Heritage Center wanted to turn their historic walking tour of downtown Billings into an interactive experience available to anyone with a mobile device and internet access.
The tour was re-created as a mobile web app that runs on any smartphone or tablet with a modern web browser. Historical sites are marked on an interactive map and provide photos, facts, and in-depth architectural information for each site.
This custom mobile web app was built in 2001 using HTML5, jQuery Mobile, Google Maps, and Google Fusion Tables.
Recognition