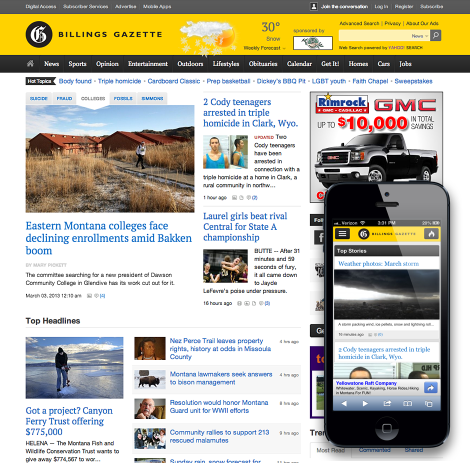 Visit billingsgazette.com
I've worked as a web designer and developer at The Billings Gazette since 2007.  In July 2009, I played a key role in the planning and launch of the re-designed main site.
I've helped design and implement numerous key templates and features, in addition to adapting designs for Enjoy, Billings Business, Outdoors: Just for Kids, and Magic Magazine.
My ongoing part time work at the Gazette includes continued design work and feature development for The Billings Gazette and other Lee Enterprises properties.