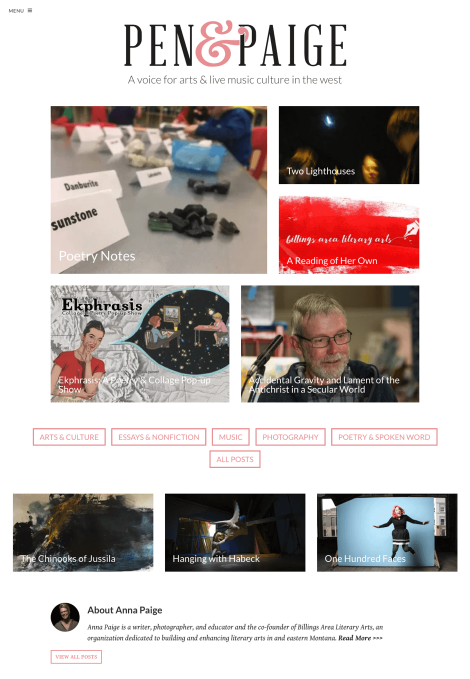 Visit penandpaige.com
Writer / photographer Anna Paige needed a professional website that could beautifully present her latest projects, and archive her past work.
The site uses a custom WordPress theme based on Journalistic by UpThemes.
Anna is a talented writer and long-time contributor to the local music scene, and is always great to work with.